Courses in Classroom settings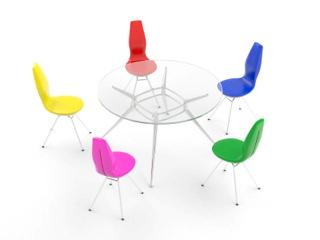 For a list of certified colour coaches in The Netherlands and Belgium click below:
For a list of certified Trainers who can train professionals to become certified colour coaches: click below
There are also courses available in the Netherlands and Belgium in a classroom setting.
The certified colour coaches will teach the same principles of what you learn in the online courses Module 1, 2 and 3. However, in classroom setting you will learn in Module 2 how to use the CC method and give consultations. Module 3 in classroom setting will be given in 2 days by Hannie Waterman, coordinator in The Netherlands and Belgium. In these 2 days you will receive more information about interpreting different combinations of colours, practising consultaions and how to work with the CC software. In the online course this will be taught in Module 3. Once you are a certified colour coach, you are licensed to give consultations in your area and have access to the CC program.
The way Thelma works with her Colour Coaching is unique, and can be described in one word: magic! She is empowering you the minute you listen to her;
Marie, Amsterdam, Holland
The simplicity and, at the same time, depth of your vision over colours filled me with emotions;
Anna, Stuttgart, Germany.
Thelma's unique experience with a combination of Colour Therapies provided clarity about how I face life emotionally and has provoked my mind to become aware of the characteristics and influence of the colour I wear in how I feel and enjoy life.
Louise, Auckland, New Zealand.
The course is presented in such a way that it is easy to comprehend and the tool being used is very user friendly. I love the flexibility it offers to go through the material at my own time whenever it suits me. Well done Thelma, Great value for money;
Colin, Brisbane, Australia.